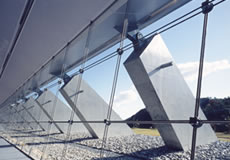 Building forms vary largely depending on their purpose and use. In particular, skyscrapers, large spaces such as domes and symbolic buildings require structural systems necessary to accomplish architectural design as well as living spaces. Showa Sekkei has an accurate understanding of clients' needs and building conditions to realize the structural designs necessary for architectural designs based on its extensive experience and sophisticated technological capacities. We create various building functions with safe and secure spaces, providing buildings that become excellent social capital.


Whether or not large halls and sports facilities at which many people gather, facilities that accommodate large structures or other large spaces are functional and comfortable according to their use depends on the creation of attractive structural systems. Based on its proven track record, Showa Sekkei proposes totally mechanically rational structural systems and helps to create attractive large spaces which pursue the functionality and livability of buildings.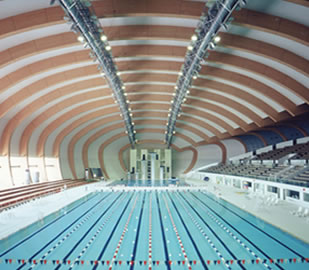 Making full use of the latest structural technologies and various structural materials, the best frameworks are proposed according to building functions taking functionality, economic efficiency, rationality, and such into consideration, with safety our first priority. By not allowing ourselves to be limited by existing ideas of building frames, we propose rich designs to create comfortable building spaces according to the various requirements of clients and building conditions.