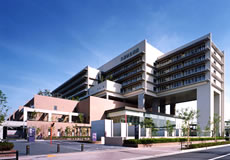 To protect human lives and property from major earthquakes, tsunamis, typhoons and other external forces of nature, we propose optimal solutions that ensure safety and security, based on clients' requirements. This is through evaluating the most appropriate structural conditions suited to building use and functions, utilizing our ample experience and superior technologies. In addition, we propose optimal solutions according to building conditions without insisting on existing structures, through methods such as combining seismically isolated structures and vibration control structures with structural forms not listed here.


When it comes to earthquakes and violent winds, important facilities in which building functions must be maintained and living functions are protected are needed to ensure greater earthquake resistance. Adjusting earthquake resistance according to client requirements and making full use of the latest structural design technologies, we propose economic and rational structures under building conditions that fulfil our clients' requirements.


By establishing isolation devices such as laminated rubber on a certain floor, generally below the first floor, earthquake tremors are prevented from transmitting to the building. Even with an earthquake the size of the Great Hanshin Awaji Earthquake or the Great East Japan Earthquake, the building will remain safe and the toppling of furniture and such can be prevented. Seismically isolated structures are thus an excellent, highly graded structural form when compared with earthquake resistant structures and vibration suppression structures.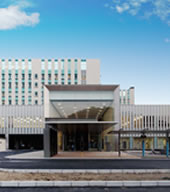 By installing tremor suppression devices such as dampers on each floor, the swaying of buildings caused by earthquakes and such is absorbed and therefore reduced. It is a structural form suitable for skyscrapers, ensuring livability by suppressing the swaying of buildings at upper floors and even working effectively when building swaying is caused by violent winds such as from typhoons.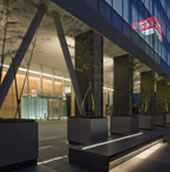 Columns, beams, walls and bracings are made to catch and withstand vibration caused by earthquakes. In particular, effective utilization of walls and bracings enable buildings to be highly earthquake resistant. Even without walls and bracings, earthquake resistance can be increased by designing strong columns and beams. Most of the buildings being constructed now are of this structural form.