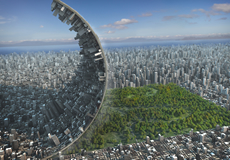 Our expert staff propose renovation plans in line with client requirements. We make suggestions concerning energy-saving renovations such as to high thermal insulation buildings and the latest energy-saving facilities, as well as green renovations that proactively use natural energy such as sunlight, solar heat, wind, geothermal heat and rainwater.
We offer help to increase the value of our clients' existing buildings, which are their precious assets.

Working to increase the performance of buildings after renovation, we consider the completed image, various costs and reducing energy consumption to propose various renovations in a manner that can be easily understood.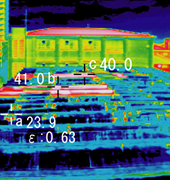 Regarding renovation designs, we propose optimal green technologies considering the building's load reduction, use of natural energy, effective use of energy resources, use of eco-materials, life extension and effect on the nearby environment.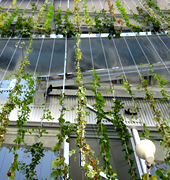 Our expert staff conduct detailed field surveys and propose optimal eco-improvement designs.
Using simulations we also conduct evaluations pre-renovation, analyze operating results post-renovation and make proposals for operational improvement.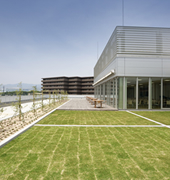 Our expert staff conduct detailed field surveys and optimal energy saving improvements.
In order to reduce the heat load of buildings, we study and analyze the insulation renovations of exterior walls and roofs, the energy consumption of facility equipment as well as in-situ operations. We then make renovation proposals for optimal equipment systems and for improving the operational methods of facility equipment.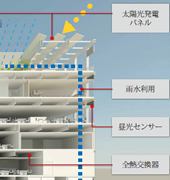 We are engaged in extending the lives of buildings through increasing their durability and earthquake resistance as well as that of other facilities, and ensuring flexibility addressing future changes in functions and design when considering maintenance and improvement of upgrades.