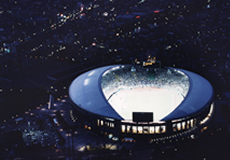 Making the best use of the knowledge, experience, technology, and knowhow accumulated over 50 years since its foundation, Showa Sekkei creates and nurtures architecture together with its clients from their perspectives, with support from surveying and planning projects, to design and construction supervision and to maintenance and building operation after completion, eyeing how the situation could be 100 years from now.
We realize the best solutions by forming teams of professionals from various fields such as medical welfare, housing, education, culture, sports, business, commerce and production.
We aim to maximize the value of our clients' assets by proposing leading and optimal solutions that meet the requirements of our clients, and by accurately answering to the needs of the times and society as well as by providing sustainable social capital that is environmentally friendly.


Our architectural design staff serve as coordinators of projects to create buildings from scratch and oversee entire projects that respond to the requirements of clients.
In order to
・realize function, quality and performance as desired by our clients,
・create buildings as social assets and create client value and
・provide environmentally friendly buildings and contribute to society,
our expert staff who have diverse experience and track records provide services that ensure satisfaction in terms of building safety, comfort, maintenance, cost and environmental considerations among other factors. From planning and design to construction supervision to follow-up and maintenance, we work as a trustworthy partner.
To view our projects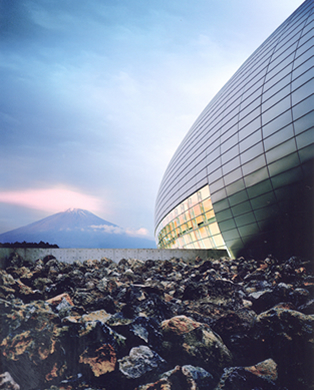 We propose structures that ensure safety and security by making full use of cutting-edge technologies. Our technologies are assured, and are backed by ample experience ranging from general construction to skyscrapers and large spaces based on our experience with the Great Hanshin Awaji Earthquake and such.
We respond to the diverse requirements of our clients with established systems, such as collaborations with highly knowledgeable and experienced individuals, use of state-of-the-art structural analysis technologies and structural design.
Commitment to Safety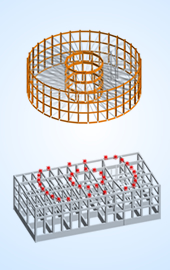 Through building facility design and the latest environmentally conscious designs, we aim to increase the asset value of buildings for our clients by making proposals that reduce the use of resources and energy consumption, as well as through operational improvement and maintenance after buildings are completed. Our expert staff communicate closely with clients to realize optimal environments that consider the balance of a building's environmental performance and energy efficiency with lifecycle cost, while making full use of the latest equipment and environmental technologies.
Environmental Initiatives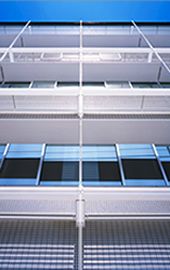 An outdoor terrace showered in sunlight shining through the trees, a rooftop garden where visitors smile, a garden of various trees that incorporate the natural vegetation of the area.
Through collaboration with building designers and landscape architects, we give shape to our clients' ideas and propose the creation of spaces friendly to people and the earth.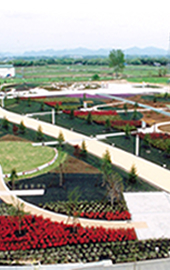 We make appropriate proposals based on clients' budgets. Our cost management experts play a central role from the planning stage of a project to the work order and changes during construction. Based on clients' requirements and project conditions, we calculate appropriate construction costs using calculation methods specific to each stage of design, based on cost data derived from analysis and collected from past records, while also taking social economic trends into consideration. In this way, we support economical design and manage construction costs.
Cost Management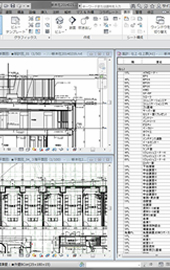 To realize clients' design requirements, we ensure quality and turn them into reality. Transparency is ensured during designing, construction, and other project stages while construction processes and details of work by general contractors are clarified from a client standpoint. Organizing supervisory teams comprised of experts and designers with a wealth of experience in construction supervision, we respond flexibly to changes in client requirements and provide necessary services to realize architecture that matches client needs.
PM and CM